Verbal expression of love is among the most viable means to keep a relationship steady and steamy. Having intimacy and a lot of PDAs aren't enough to keep reminding your significant order of your love. It is often necessary to communicate your feelings for your significant order through words. 
But you have to make sure you're serious about whatever you're saying. Touching love messages to make him cry won't yield the required results if your actions are inconsistent with your words.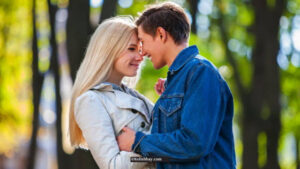 How Can I Touch His Heart With a Love Message?
If you're having difficulties in expressing how deeply you love him, you may now have to explore the potential in emotional words. Love messages are active means to convey genuine feelings and emotions. Get in touch with him and provide him with the needed emotional support. To ease the stress, we've compiled a couple of touching messages to make him cry.
Read Also: 10 Erogenous Places To Touch A Man To Drive Him Crazy
It is a wonderful experience to have you as my significant order. I have never doubted your feelings towards me and I will continue to believe in you and whatever we share.
Being smitten with you and still not able to see you often, is an emotional torture. I always look forward to spending the rest of my life with you.
The very first day I set my eyes on you was the most amazing day of my life. All I saw in your eyes were my future, ambitions and my undying love for you. I have loved you and there's no going back.
You held my hands and made me fall in love. I have never felt this way until I met you. Staying with you wipes away every odd memory and my heart leaps with joy. Thank you for showing me what it means to love.
For the entire days of my life, I love and cherish you with everything in me. This heart beats for you and my mind thinks only of you. Everything becomes meaningless without you, thank you my sweetheart for coming into my life.
I start my day by thinking of you and I end my day by thinking of you. You are on my mind every minute of the day and it would be a boring life without you around.
Falling heads over heels for you is amazing. I have always dreamt of a true love and I never imagined it would be this sincere and genuine. Thank you sweetie.
It has been lonely since you left. The tears have been flowing since your absence. Please babe, come fast and quench these tears.

Your warmth and care is all I crave for. When I'm down, the thought of you brings me up. I will continue to love and cherish you.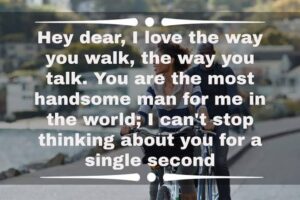 Touching Love Messages To Make Him Cry
My mind and eyes have been blinded by your love. All I see are your strengths and positive vibes. Your flaws are insignificant and will never matter. The only thing that matters now is my love for you.
Read Also: When God Wants You With Someone, This Will Happen
You're the champion of my heart. You won it from the first day you looked into my eyes and smiled calmly. I trusted you with my heart because I know you can take good care of it.
You have a special place in my heart that is reserved especially for you. No matter what happens, you'd always occupy this place.
Whenever I feel down, I remember the last time you held my hands and planted those beautiful kisses all over my face. I just feel like hugging you tight now and enjoying the warmth of your body.
What To Say To Him To Make Him Cry?
It is the wish of every girl in love to have her man cry affectionately because of her love. But only few know how to use the right words to make their significant order cry. If you're wondering how to do this, here are a few touching messages to make him cry for you.
What I feel for you is no longer love but addiction. I look at your photos when I'm alone and I remember our last moments when I'm done.
When you truly love someone, you'll always be there for them. You've shown me what true love is and in love with you.
I was actually leading an empty life before I met you. Falling in love with you has given me hope and a lot of meaning to my life.
They said we should fall in love with our head and not our heart but unfortunately; both my head and heart are just helpless at the sight of you. I love you, my darling.
There are a couple of activities that excites me but lying on your chest and listening to your heartbeat, is the most amazing of them all.
I bless the day I met you. I believe it is fate that brought us together and that same fate would continue to keep us together. I'm grateful to this fate that brought such an amazing person like you into my life.
Read Also: What Attracts A Younger Woman To An Older Man? See These Reasons
Your arm is a place of solace for me. In your arms, I find love and care. All you bring to my life is happiness, you're just the only person my heartbeat beats for.
This is the only time I'm feeling so complete around anyone. You make my life feel like a perfect love story, I'm indeed humbled by your affection and care.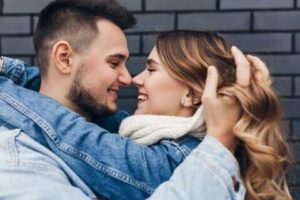 Touching Love Messages To Make Him Cry
The more you're away from me, the more my heart yearns for you. My heart would always remind me that you're the best.
I want to build my future around you. I wish to grow old with you and have kids for you. It is my lifetime wish to spend the rest of my life with you.
Your love, care, support, and romance personified. You're incomparable and you'll always be the best, my darling.
I never imagined such beauty and love in my life and I never imagined someone would give me such happiness. Thank you for making my life better.
I can never hide my emotions towards you. No matter how much I try, it keeps getting higher and more serious. 
My love for you grows every minute. There's never a day I feel less of your love. I only want us to grow old together.
How To Make Him Feel Emotional
How do you make him feel emotional? Touching love messages are best at making your significant order emotional. Use them very well and make sure you convey your true feelings through love messages. Here are a few lines to make him cry.
I love you with everything in me. You're my world.
I want to stare at your beautiful eyes and feel the same love from your heart. I love you.
Falling in love with you is the best that ever happened to me. Thank you for giving me a better life.
You are not just my love; you are my best friend, my companion, my gistmate, my hero and my treasure.
You are the most handsome man in this world. I love the way you talk, I love the way you walk; I love everything about you. You're just amazing.
Read Also: What Does It Mean When A Girl Calls You Bro? 10 deep meanings
Words cannot describe exactly what I feel for you. I know it is something intense, genuine and true.
I will always be there for you. Just know that I'm thinking of you always.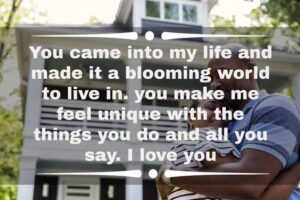 Bottom Line
Your relationship won't prosper without frequent expressions of love and affection. Utilize the power in words and keep your significant order emotional. Expressing how you feel is essential for a healthy relationship and strengthens the love that has already been built.